The Adventures of a Black Girl In Search of God
(Incendies)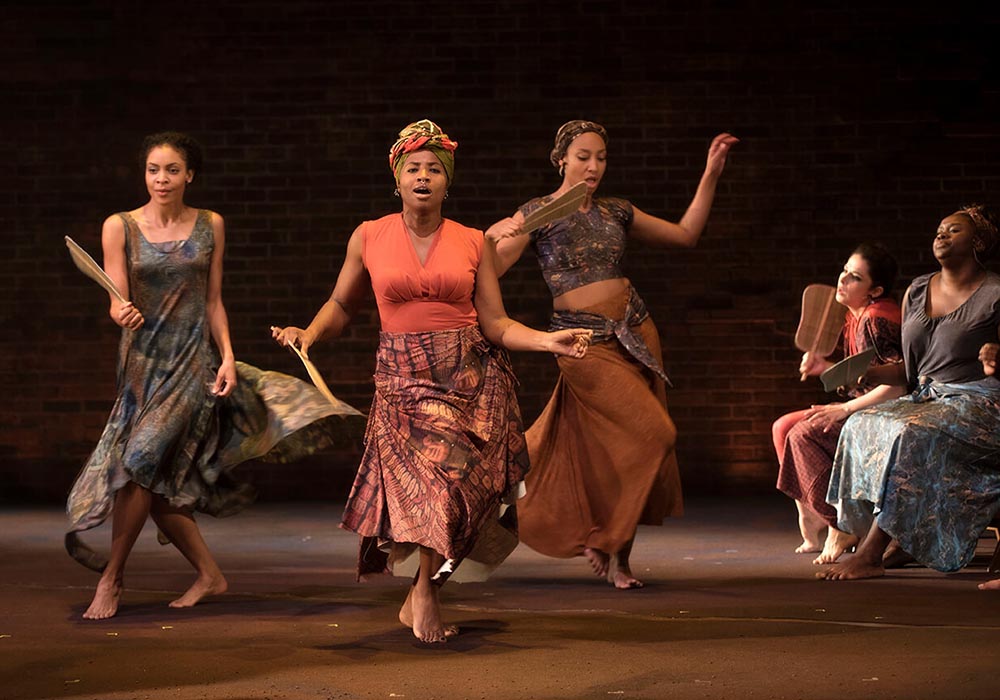 a social i
The moment Lucinda stepped on stage the wind was knocked out of me. It was the first time I had seen someone that looked like me, live on stage in a theatrical setting. And she was incredible! Her performance was so moving and vulnerable that I watched spent the entire performance with tears streaming down my face. I had never felt as validated or seen in my life.It ultimately changed my view on theatre and made me see that perhaps, I too could find my space in it. For the first time in my life I realIzed that I wasn't the only black girl in theatre. I was just at the wrong theatres. It's an indescribable relief to walk into a room and see people that look like you and are just as quirky and passionate about art after spending your entire life being a fly in someone elses glass of milk.Adventures gave me the hope that I needed to continue on.

Fan favourite
Briauna James

What We Choose to Remember features a cast of more than 30 characters, whose families arrived in successive waves of immigration. The oldest families arrived during the period of 'two solitudes' when Montreal's population was more than 50% English. They share firsthand accounts decades of political upheaval. The most recent immigrants arrived believing linguistic conflicts were ancient history.


Acknowledgements
Our story takes place on the Indigenous lands of the Kanien'kehá:ka (Mohawk) nation of the Haudenosaunee Confederacy. Tiotià:ke (known as Montréal) has existed as a meeting place of many First Nation peoples, including but not limited to the Abenaki , Anishinaabeg (Algonquin), and the Huron-Wendat. We extend our deepest respect to the elders of these nations and to all Indigenous peoples who carry the history of this island's land and waters. We also call upon all levels of government to adopt and implement the 94 recommendations of the

Truth and Reconciliation commission

.
We acknowledge the support of our sponsors