In 2020, the Secretariat for Relations with English-Speaking Quebecers funded ELAN to develop a project about identity and belonging within the English-speaking communities of Quebec.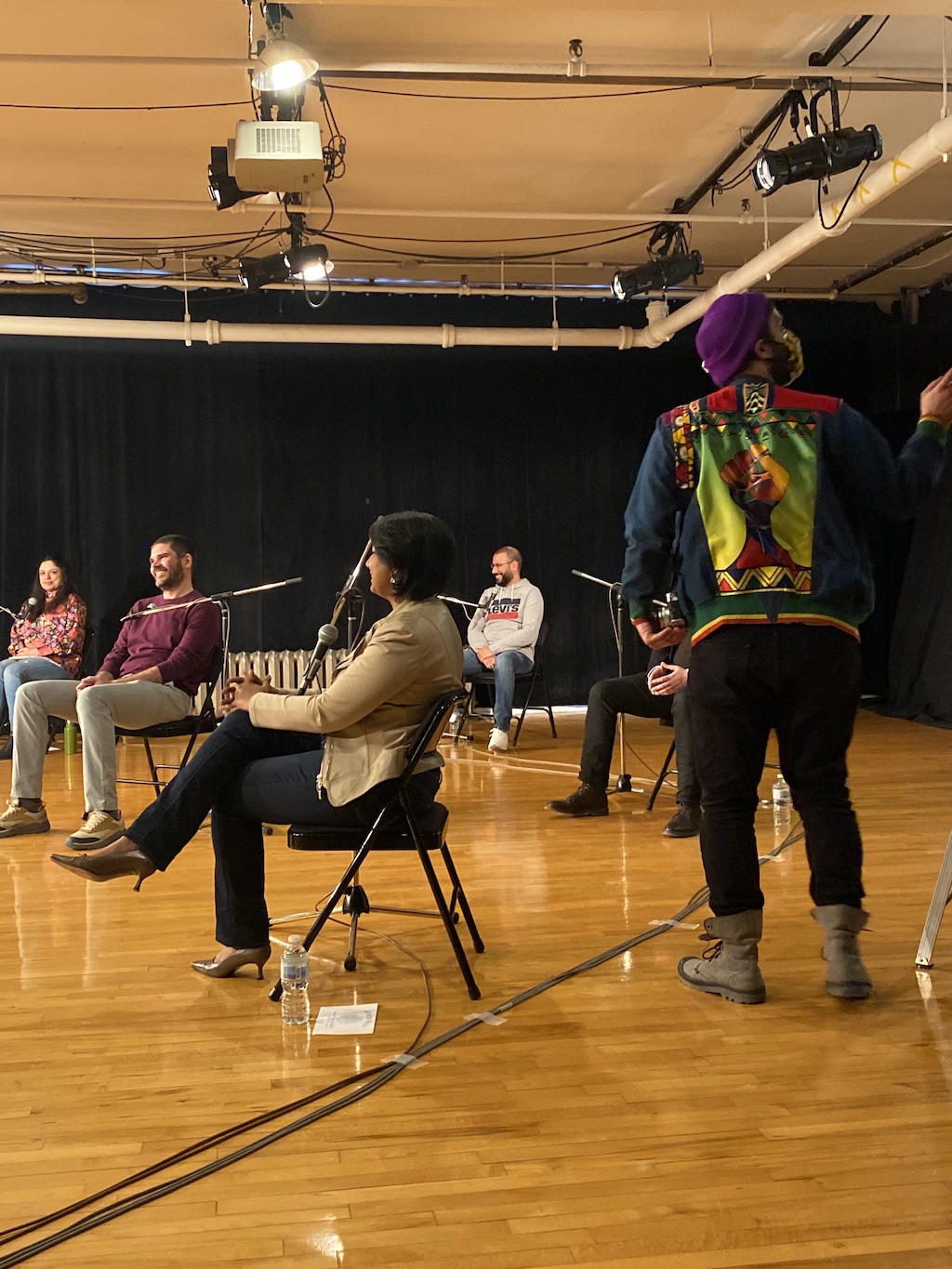 ELAN approached the complex subject by forming discussion groups based on waves of immigration. We wanted to explore how families that arrived in Quebec at different times, and from different ethno-cultural backgrounds, have negotiated their relationships with language, identity and belonging.

ELAN brought together five discussion groups based on waves of immigration. A sixth group brought together English-speakers from communities all around Quebec. Participants were invited to discuss their experiences to help us define that nebulous character – the English-speaking-Quebecer.
Are identity and belonging determined by history – the number of years/generations that your clan has lived in this territory? Is it about language? Are your Anglo-Québécois credentials strengthened by adding French-language skills, or diminished? Who decides that you belong in Québec? Do you have to wait to be accepted, or can you make your own decision and stake your claim anytime you're ready?


The six
Waves of Change
documentaries explore these questions from a multitude of perspectives, presenting a rich and diverse portrait of what it means to be an English-speaker living n Quebec.

After screening the
Waves of Change
videos, we invite you to join the conversation by:


Credits
Production Team

Guy Rex Rodgers
Producer & Director

Youssef Shoufan
Director of Photography & Editor

Betty Esperanza
Project Manager & Casting

Parker Mah
Sound Recording & Mixing

Aaron Saloman
Original Music
What We Choose to Remember features a cast of more than 30 characters, whose families arrived in successive waves of immigration. The oldest families arrived during the period of 'two solitudes' when Montreal's population was more than 50% English. They share firsthand accounts decades of political upheaval. The most recent immigrants arrived believing linguistic conflicts were ancient history.


Acknowledgements
Our story takes place on the Indigenous lands of the Kanien'kehá:ka (Mohawk) nation of the Haudenosaunee Confederacy. Tiotià:ke (known as Montréal) has existed as a meeting place of many First Nation peoples, including but not limited to the Abenaki , Anishinaabeg (Algonquin), and the Huron-Wendat. We extend our deepest respect to the elders of these nations and to all Indigenous peoples who carry the history of this island's land and waters. We also call upon all levels of government to adopt and implement the 94 recommendations of the

Truth and Reconciliation commission

.
We acknowledge the support of our sponsors