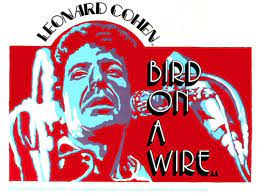 "Pratigne is an Indian classical dance exploration highlighting food waste as a social i
"Like a bird on the wire, Like a drunk in a midnight choir, I have tried in my way to be free" --

"Bird on a Wire".

I grew up in Point St. Charles and this song brings me back to midnight mass at my church, where we did have lovable, Irish drunks in the choir. All hard working people wanting to be free of their struggles.I feel life pulsing though Cohen's simple, yet hypnotic melodies. When I hear his music, I always proudly think to myself, 'he's from Montreal!'Other Leonard Cohen songs that evoke strong emotions would be "Joan of Arc", "Famous Blue Raincoat", and, as a singer myself "The Singer must Die""A singer must die for the lie in his voice" - whoa!
Fan favourite
Lisa Forget

What We Choose to Remember features a cast of more than 30 characters, whose families arrived in successive waves of immigration. The oldest families arrived during the period of 'two solitudes' when Montreal's population was more than 50% English. They share firsthand accounts decades of political upheaval. The most recent immigrants arrived believing linguistic conflicts were ancient history.


Acknowledgements
Our story takes place on the Indigenous lands of the Kanien'kehá:ka (Mohawk) nation of the Haudenosaunee Confederacy. Tiotià:ke (known as Montréal) has existed as a meeting place of many First Nation peoples, including but not limited to the Abenaki , Anishinaabeg (Algonquin), and the Huron-Wendat. We extend our deepest respect to the elders of these nations and to all Indigenous peoples who carry the history of this island's land and waters. We also call upon all levels of government to adopt and implement the 94 recommendations of the

Truth and Reconciliation commission

.
We acknowledge the support of our sponsors